A long time ago, when the EU was still canon…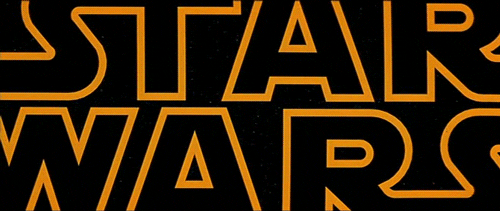 So Shadows of the Empire is a title that I believe that any child and active Star Wars fan would remember from the mid-90s – heck, it was something even non-active fans would remember. It was, dare I say, the biggest deal in the Expanded Universe (in terms of scope and impact) and the Star Wars franchise in a long time at that point.
You see, in the late 80s Star Wars had fizzled and lulled a bit. It had some great jolts that stirred up some interest in the early 90s with Timothy Zahns 'Thrawn Trilogy' (debatably the best of the EU) of novels and the comic-book 'Dark Empire' Trilogy from writer Tom Veitch and Dark Horse Comics. However, while those stories were impactful and brought back some interest, it didn't really go beyond the fandom. Sure, in the aftermath of them we got more comics and novels that satiated the fandoms appetite, but they also didn't show that the franchise was the phenomenon it had been (and I mean that with all the love and respect to those stories). That's not to disparage those stories though, that's just how it was for Star Wars at the time. Heck, Kenner didn't even have a toyline going then – and they wouldn't until 1995 with 'The Power of The Force line', their first new Star Wars toyline since 1985. Which is really weird to think about now because of all the Star Wars toylines and how retail stores currently have whole aisles just for Star Wars toys…but I digress.
That all changed in 1996 however, and Star Wars would find itself re-beaking into the mainstream. You see, while George Lucas was planning on doing the Special Editions of the Original Trilogy, he was also floating around the idea doing the Prequel Trilogy. But he was nervous – he wasn't sure there was an audience for it Star Wars anymore (oh, how wrong you were mid-90s George Lucas). He wanted to see if there was an appetite for more Star Wars, and that's where Shadows comes in…
Shadows of the Empire was a different beast than other EU stuff, because it was designed as a test run. It was an interquel exploring a previously uncharted  time in the franchise (the time period before the films was completely off the table, at the time Lucas was only allowing post Return of the Jedi stuff) – taking place between Empire and Jedi. This allowed a new story with the original cast, but a very familiar setting and and it couldn't go to far out there. It wasn't just a book though – this was a full on multimedia event. With most of the EU, we'd get a novel or a comic or even a game individually. With Shadows though, we got all of those at the same time. There was the novel by Steve Perry, a 6-part comic series from Dark Horse, a video game for the N64 and PC (which is what most people remember Shadows as), a jr novelization, trading cards, a toyline from Kenner, and an amazing score (which was my favourite part of the whole project) by Joel McNeely – and on top of all this, there was George Lucas saying he would have filmed this if he could. This added a lot of legitimacy and attention to this project.
It's goal was simple – Shadows of the Empire was a test run to see if there was still an audience for Star Wars by releasing virtually everything that would come with a film – just without a film. And it succeeded – people ate it up (who wouldn't? Dash Rendar and the Outrider are awesome). It gave Lucas and company the confidence to go forward with making the prequels. It became a model Lucas would revisit with other projects – like the Clone Wars and (to less success) the Force Unleashed.
Shadows of the Empire's impact was beyond its story, which admittedly isn't the best the EU had to offer. But it will always be a special one to me. It was my gateway into the EU, and because it was Star Wars it got me past reading difficulties I had in fourth grade. The video game (particularly the Battle of Hoth and space battle levels) were so enjoyed they were an influence on the later Rogue Squadron series, and it's toyline lead to more EU characters getting toys. More importantly, it got eyes back on the product and was instrumental into leading to more Star Wars on the big screen.
You can learn more about Shadows of the Empire over on wookiepedia, a great Star Wars wiki site covering things Canon and EU/Legends.
What did you think you think of Shadows of the Empire? Were you a fan of its story or video game? What were your favourite parts/stories of the EU? Let me know in the comments, I'd love to know!
You can check out the rest of the amazing score from Joel McNeely here, and is well worth a purchase if you have the money to spare.
Hope y'all enjoyed the post, and God bless my friends!